Ultra Music Festival 2023 came and went and did so in spectacular fashion. The decades old, household name in EDM festivals has always felt like the New Year of the music festival circuit. It's biggest claim to fame is that it's where most producers and DJs in the scene show off a plethora of unreleased content which everyone ends up hearing all year round. And this year didn't disappoint with some key, contributive factors including off-the-wall special guests, inclusion of more diverse genres in the EDM pantheon, and revolutionizing one the festival's underground destinations: Resistance.
The special guests at Ultra have always been apart of the mystique of Ultra Music Festival. Past years included iconic moments from Madonna, Kodak Black, Slash, and even Will Smith. However, this year's special guests felt more in-tuned with newer music and artists than years prior. These included artists that felt like the most appropriate for an outing in Miami while others felt so out-of-pocket in the best way. In the first category, Marshmello headlined the main stage with his own combination of bass music rage and nostalgia callbacks (see Benny Benassi's Satisfaction vs Party Favor's WAWA [Lights Out Jersey Remix]). But out of nowhere, he's joined by one unexpected artist after another. Marshmello cemented Ultra Music Festival as the only place to properly spring break with GloRilla and Roddy Rich playing their biggest hits. But everyone in attendance can agree that the energy peaked that evening when Farruko came on stage to perform "Pepas" in front of thousands of ravers. The collab they previewed together right after might have helped maintain that energy just a little longer.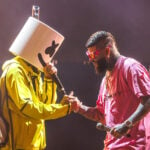 In the second category, Zedd pulled out Ice Spice… Yeah, let that sink in for a second. Interestingly enough, it was a pretty clever, albeit out-there appearance. The rapper came up to sing her song "No Clarity" right as Zedd had teased one of his biggest tracks of all time "Clarity". Despite both artists feeling like their from complete different eras and backgrounds, they were a perfect fit in unifying each other's audiences into one crowd. But I'm sure that didn't stop fans watching the livestream to mouth out, "What the…" Meanwhile, David Guetta had a similar moment bringing out Coi Leray, but at least Guetta has a remix of Leray's song "Players" that just released to tie the two artists together.
NEW MUSIC @DavidGuetta brings out @coi_leray at @ultra to play his remix of "Players" for the first time! #umflive

Watch live here https://t.co/yFbnOb3CoT pic.twitter.com/5JtFckLhad

— Your EDM (@YourEDM) March 27, 2023
Another aspect to that made this year's UMF so special was the inclusion of newer scene artists from genres that don't typically see a lot of love in Miami history. Typically, despite being the place to hear some of the newest music of the year, Ultra's history shows a lot of favoritism towards house music. But this year, the stages were shared with artists from more musical movements within the EDM landscape.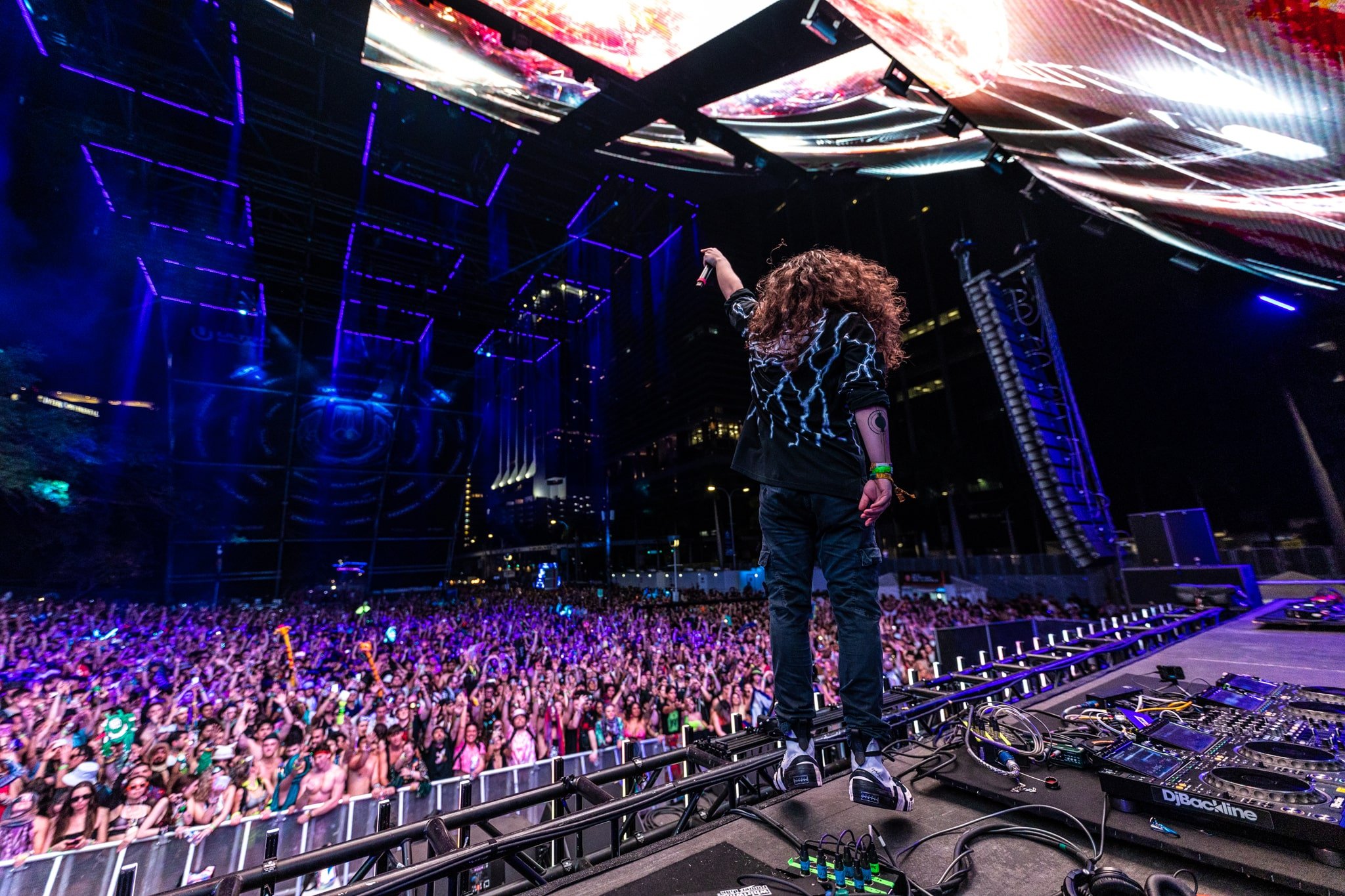 First and foremost, the biggest surprise was Charlotte De Witte at the main stage. It may have been earlier in the day, and maybe it was a shorter set than most people are used to hearing from an artist of her caliber. But the fact that a TECHNO artist was performing at the MAIN STAGE at a MAJOR MUSIC FESTIVAL is next-to unheard of. But Ultra took a chance and the set couldn't have been more perfect for getting Miami out of its comfort zone. Meanwhile, the Worldwide stage hosted drum n' bass rising star Dimension who obliterated fans with his repertoire of 2-step grooves and anthemic cuts. It was also a big year to see stars of bass music in general at Ultra Music Festival from Subtronic's bass-laced wonderland to Lil Texas and his rage-induced, happy-hardcore utopia.
Finally, the biggest thing to talk about was was the major upgrade to the RESISTANCE. To those out-of-the-know, Resistance is the name of one of the biggest brands that can take over a stage at Ultra Music Festival. When they're in charge, they tout the ultimate artists playing house, techno, and in the past it was the host for A State of Trance (this year hosted by the Worldwide Stage). Resistance usually takes refuge in the Megastructure, but most people know it as the home for one of the biggest names in the dance music space: Carl Cox. His presence at the Megastructure annually is a constant in life like death and taxes. But the artists who get to share that stage get to see one of the most ambitious and intimidating views any artist could have in front of them. Take a look for yourself!

Leading up to the legend were dazzling sets from Enrico Sangiuliano, Ilario Alicante, and Anfisa Letgayo. But the immaculate support didn't stop there. Buzz continues to circulate around sets from Tale of Us, Maceo Plex b2b Michael Bibi, Adam Beyer b2b Cirez D, and lest we forget the Testpilot b2b HI-LO takeover. For Friday-goers, they may have caught a glimpse at a legendary Swede closing the stage with his must-see HOLO set. The one and only Eric Prydz returned to UMF with a new set of eye-candy visuals laced with his progressive house prowess. Even with my best penmanship, words fail to describe how encapsulating it was to be under that tent.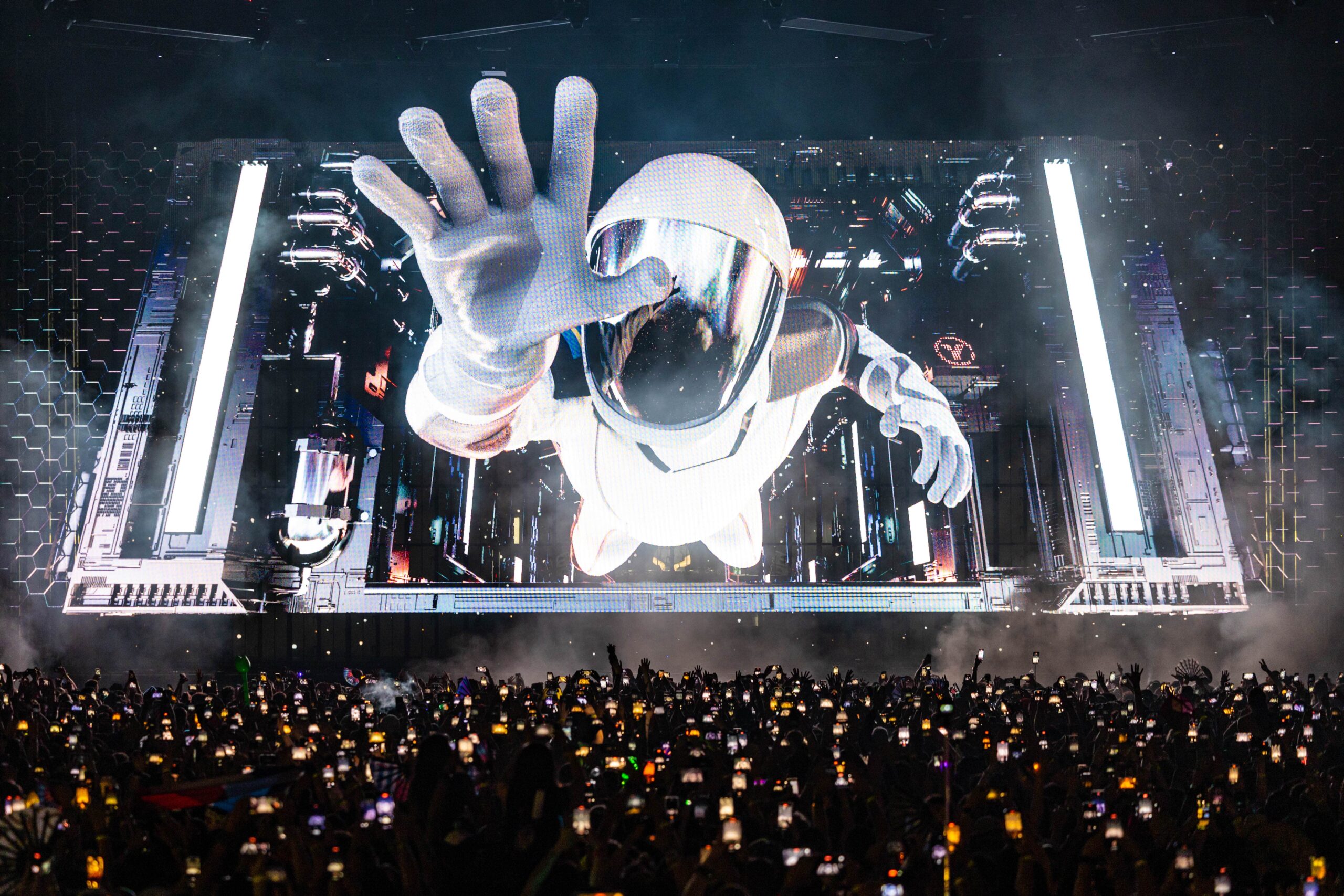 But for those looking for a more intimate sense of techno and house music that trade glitz and glamour for pure sonic escapism, there was another RESISTANCE stage called The Cove. In previous years, the Cove used to be known as Arcadia where it touted their depth-defying Spider stage, where the DJs would hang above the crowd for a 360° experience rarely delivered at music festivals. But when Arcadia and Ultra parted ways, it gave the festival organizers and opportunity to see just how much bigger they could take the Cove. And this year, they delivered. It started with each day being taken over by different labels. On Friday, Nicole Moudaber's IN THE MOOD collective reigned supreme. From Juliet Fox owning the daylight hours to Ida Engberg and Maya Jane Coles simply hypnotizing the Friday crowd. But if you weren't there for Moudaber b2b with frequent partner-in-crime Chris Liebing, I can only describe it as audio-heaven.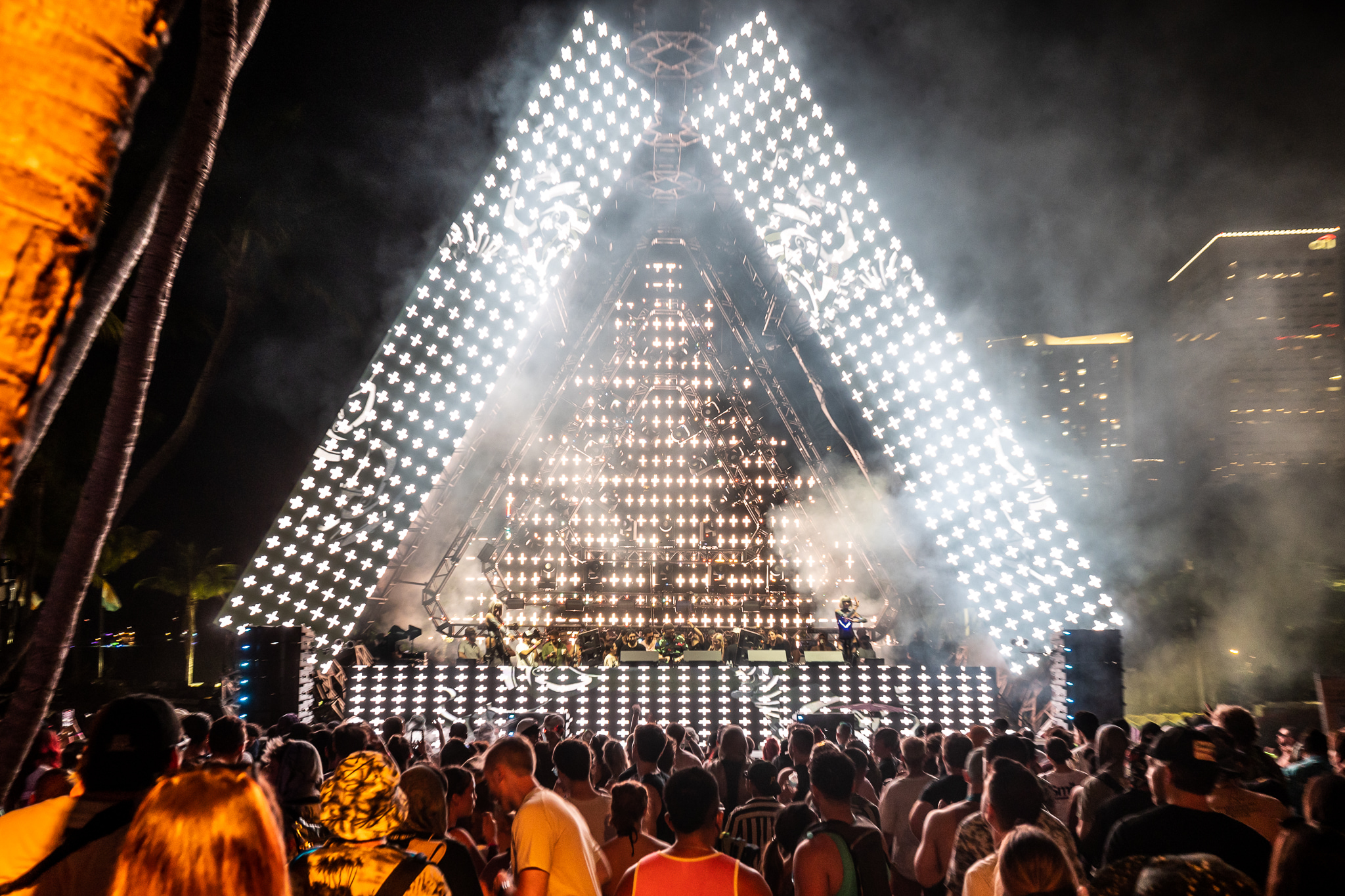 Saturday's lineup shifted into a more progressive and deep house direction with Joris Voorn presenting SPECTRUM at the helm and support from Mind Against and Franky Wah. Meanwhile, Sunday had all the campers out with Dirtybird hosting. Sets from label boss Claude VonStroke and his horde of tech house players like VNSSA, Walker & Royce, and Shiba San even had the backstage crews shuffling.
In short, Ultra Music Festival 2023 has kicked off the new year for the music festival landscape and did so in typical, yet iconic fashion. The special guests turned heads, more artists from lesser explored subgenres got to share the spotlight, and RESISTANCE is taking a proactive approach at being more than just an annual destination at the show. All this has me wondering…how long until I should be booking my next flight and stay at Miami for 2024.
Photo credits: Alive Coverage, Rukes, Rudgr.com
This article was first published on Your EDM. Source: Ultra Music Festival: Reinventing RESISTANCE and Special Guests [Review]