A shared love of music is what first created this website, it is what keeps us going out every weekend, and it's why you are here reading this article. But, while music is such a driving force for all of us, it isn't always the only thing that sticks out in our memories when we return home.
From the intricate light design to the colorful banners and cloths, the creative sculptures, and interactive installations, physical art has become a cornerstone in how many of us enjoy our time at concerts and festivals. So what better way to break from the music and crowds than to get lost in the vibrant landscape surrounding the stages?
For its inaugural year, Heatwave Festival strives to merge the auditory and the physical into a genuinely unique, mesmeric experience. Heatwave will welcome a full range of visual artists and creative sets, all of which will help showcase that experiential art and dance music performances as one and the same. Taking place on Saturday, July 16th, and Sunday, July 17th, in Chicago's own Douglass Park, Heatwave is sure to offer an interactive adventure for anyone who steps through its gates.
Your EDM had the pleasure to hear from a few of the artists playing at the festival about who their favorite visual artists are and what installation has stuck out to them over the countless festivals and events they have had the pleasure of attending.
– – – – –
Win & Woo (Visual Artist)


"Lefties art is so unique to us. It somehow looks both simple and chaotic when you first see it. Then as you look further at it, there is such a precise technique and balance to it. It's really beautiful. We love that he came out of Chicago too like us; because we also know as artists that where you come from can influence your art, and I think it shows in his as well."
Instagram: Leftyoutthere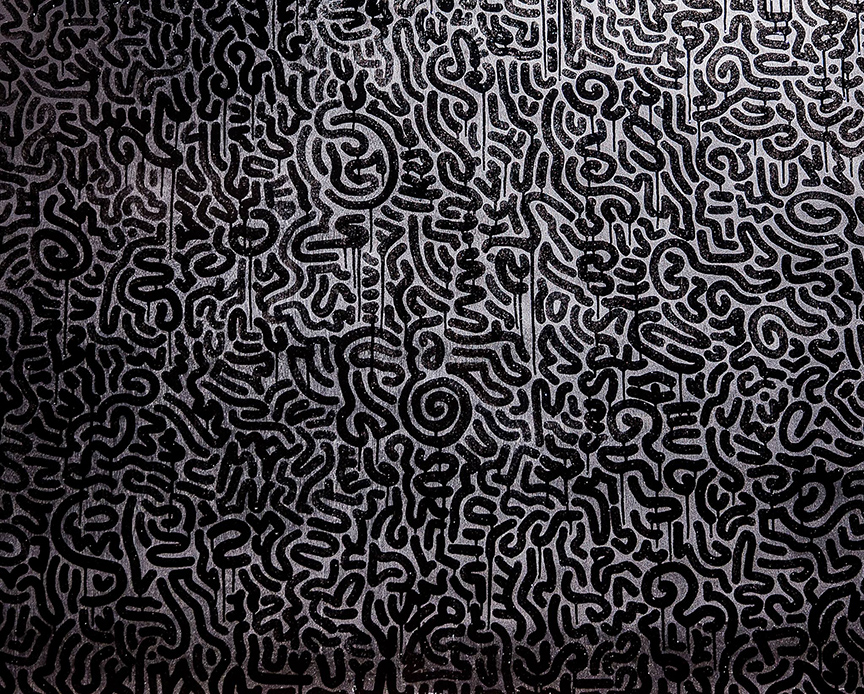 Canabliss (Installation/Visual Artist)

"I've seen a lot of amazing art installations and visual artists, but something that has really stuck out to me over the years was the creations at a fest close to home called Harvest Festival located at Midlothian Castle, Burks Falls, Ontario.
This mind-blowing location was built by a very talented artist/sculptor named Peter Camani, who created a breathtaking castle accompanied by a 300-acre sculpture garden referred to as the 'screaming heads.' There are over 100 of these 20-foot-tall sculptures scattered around the property, it's extremely magical, and like nothing I've ever seen before!"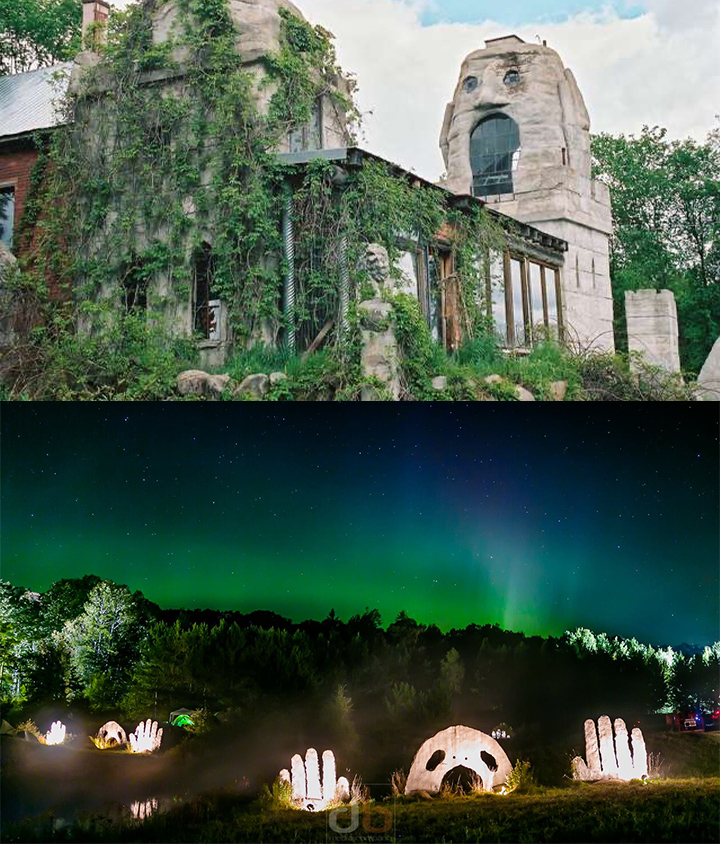 Rome In Silver (Visual Artist)

"Diego Rodriguez, aka Paranoid Me (@paranoidmeart), is one of my favorite visual artists and has been for some time. He is the creative force behind all of my artwork. I love his use of shapes and unique patterns. Everything he does is extremely eye-catching. His art is absolutely mesmerizing, and I am glad to call him a friend and collaborator."
Instagram: Paranoidmeart


Rossy (Installation/Visual Artists)

Installations
"Robert Bose – Coachella is the first festival I ever went to back in 2013. The balloons he created and has there every year remind me of the first time walking on the Polo Fields and falling in love. They are also so cool and unique to Coachella, making it special."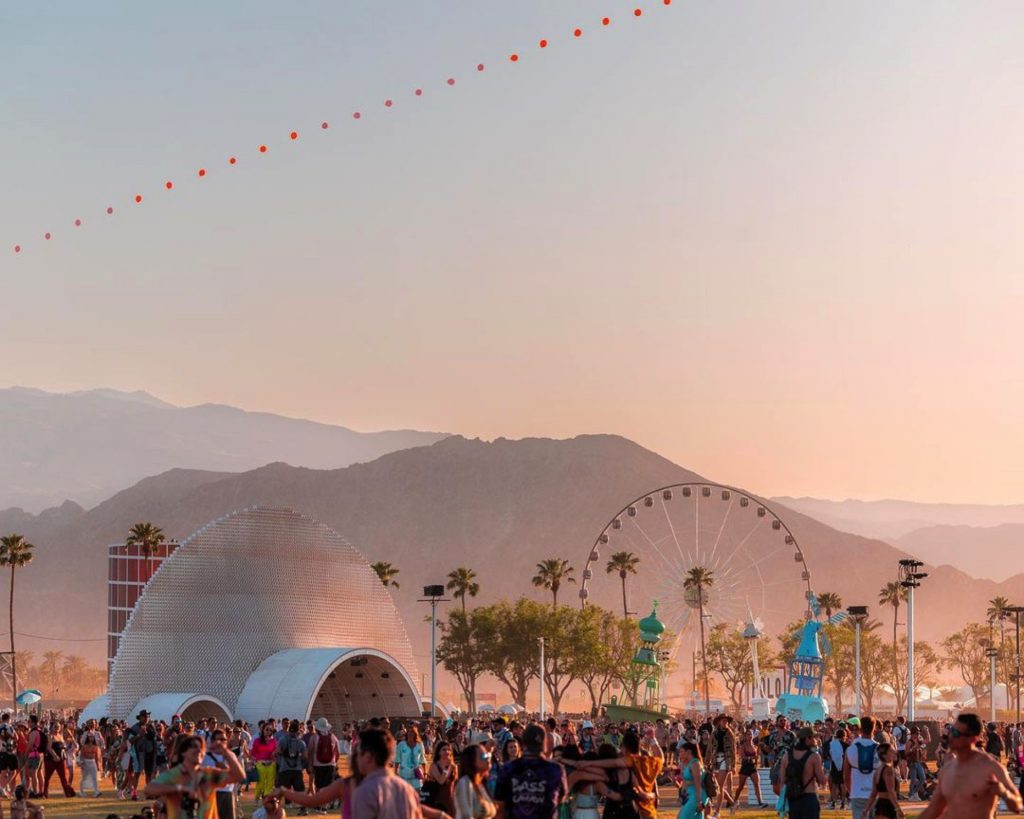 "Papilio Merraculous – He creates a lot of big art installations. My favorite is when he did the caterpillar that turned into a butterfly at Coachella. Art like that to me feels so much bigger than life and is so captivating – it's such a beautiful thing to see."
Visual Artists
"Jonathan Zawada – I fell in love with his work when the Flume mixtape visualizer dropped (that's how I discovered him). That visualizer is so creative and is truly a masterpiece. Beyond that, all of his other work is absolutely remarkable." Instagram
\

"Es Devlin – She has created some of the most iconic and incredible stage designs for some of the biggest artists, and beyond that, very impactful art in various cities around the world. Her innovative thought and detail in the things she creates are mind-blowing." Instagram
Loud Luxury (Visual Artist)

"Def Alec Monopoly. He invented a genre that people are still copying obsessively to this day. That's super inspiring to us and the same effect we try to have in our music."
Instagram: Alecmonopoly

With the festival only a week away, it is your time to snag those last-minute tickets on the Heatwave website.

This article was first published on Your EDM. Source: The Art Beyond the Music, a Heatwave Festival Exclusive