LA-based rising star ROSSY has announced the initial phase of her first-ever debut headline tour "HEAVENS DOOR" alongside dance music tastemakers Brownies & Lemonade, ahead of the release of her highly anticipated debut EP, Heavens Door, slated for release on HARD Recs.
The tour comes hot off the heels of the success of her December 9 & 10 debut headline shows, also with the Brownies & Lemonade crew, at the Moroccan Lounge in Los Angeles, CA. Both nights sold out in the first 24 hours following announce, firmly establishing ROSSY's staying power as a force to be reckoned with.
The HEAVENS DOOR tour starts off with a limited run of special west coast appearances spanning Seattle, Denver, and finishing up with ROSSY's hometown of Sacramento, which has already praised her as their "hometown hero."
Around the new tour, ROSSY expresses: "I am so so so unbelievably excited to be going on my first headline tour. It has been an absolute dream of mine since I started making music to go on my own headline run and to be able to finally do that and close out in my hometown means, just wow this is so special to me."
ROSSY was named one of our artists to watch in 2020 and we're so excited to watch her grow and succeed! Check out dates at  www.rossyofficial.com. Full dates below.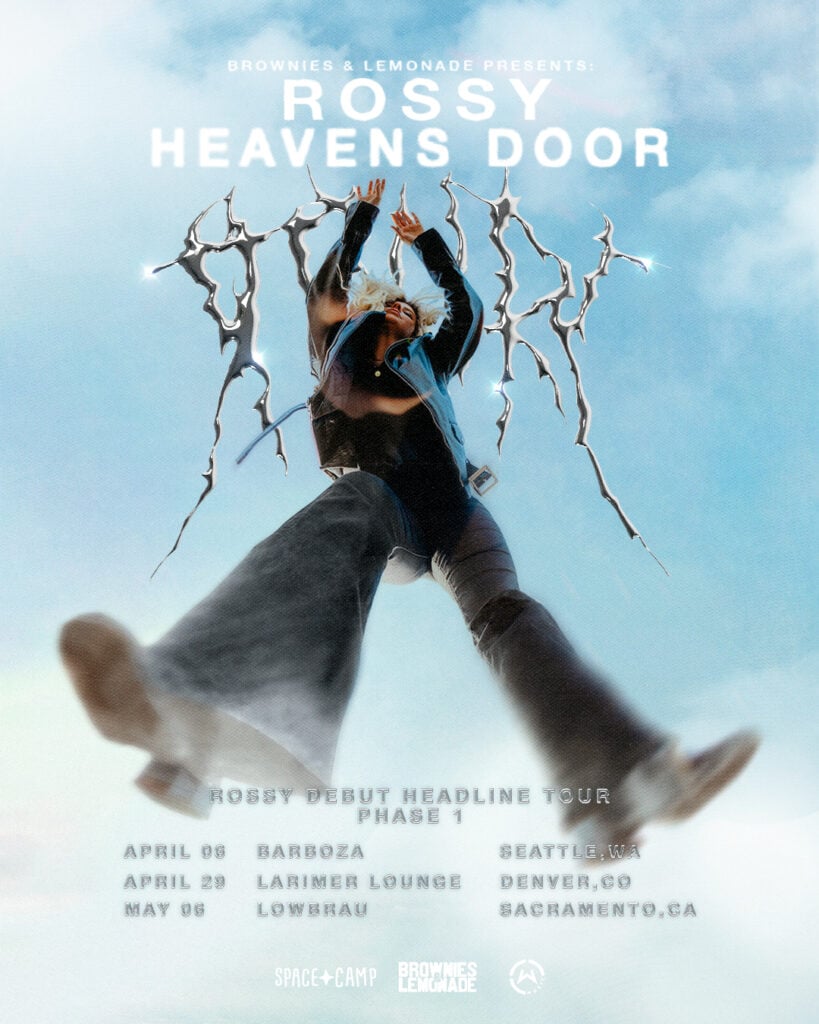 This article was first published on Your EDM. Source: ROSSY announces her first-ever headline tour with Brownies & Lemonade