New York City's Premiere electronic music festival Electric Zoo just wrapped up this past Labor Day weekend. The 3-day zoo themed festival went off without a hitch. Electric Zoo knocked it out of the park this year with the talent selection they chose to book. There were a plethora of insanely talented artists that performed at Electric Zoo and its respective after parties this year. Notably Of The Trees, Diesel, Subtronics, Gordo, and CloZee stole the show.
Of The Trees performance on the Brownies and Lemonade curated stage during the first day of Electric Zoo really set the event for the type of top notch talent Made Event was brining to the zoo. I had never witnessed an Of The Trees performance before but I can rest assured knowing that it wont certainly be the last. The Denver-based artist most certainly had his way with mixing and flowing off the energy of the crowd. His mixing was on point and even more so his song selection was on point. Everything about his set felt as if you had just entered into a mysterious rainforest with bouts of time in blissful oasis' and bouts of time in cryptic caverns. Of The Trees performance focused heavily on molding the moments of heavy bass evenly into moments of serene ambient sounds.
Those who had never heard of Diesel were in for a surprise on Saturday. None other than Shaquille O'Neil performed on Saturday at Electric Zoo's Bite This! curated stage. I would have never expected the crowd and Diesel to be as energetic as they were that night. Diesel had thrown down banger after banger including hip hop and rock songs mixed in with dubstep edits. The entire front rail from front to back was loaded with headbangers. During Diesel's performance he had repeatedly shouted into the mic "where is my mosh pit?" and "ladies only" to give a sense of where his mood was during the night. The energy was electric and to watch the worlds biggest DJ (literally) perform was a sight to behold.


On Sunday I got to behold Subtronics perform just as the sun went down on Electric Zoo's main-stage titled Antheon. It was an interesting sight to behold Subtronics unleash a barrage of dubstep edits and records upon the main-stage audience. In years past you would see the veteran electronic pop acts takeover the main-stage, it was nice to see Electric Zoo provide change of pace from that and lean heavier into newer talents such as Subtronics. By far Subtronics has some of the most insanely enticing visuals. He closed his set with a friendly PSA to all ravers to be friendly, smoke weed and stay hydrated.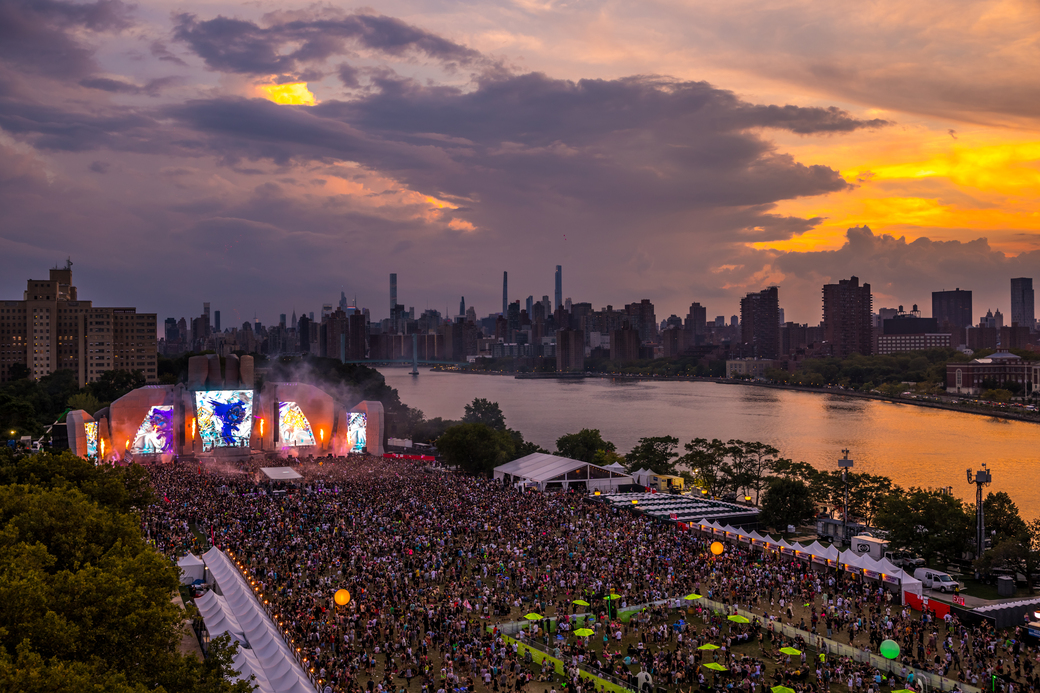 Right before Subtronics performed at the main-stage was the newly performing house act Gordo previously known as Carnage. I had seen Carnage perform multiple times before and I have always enjoyed his energy. Its literally off the wall. The Gordo energy was refreshing from his previous project. The amount of latin house bangers and high energy techno records he had included in his set made for a good break from the multitude of bass acts I had seen on Sunday. As always Gordo brought his grandiose stage presence repeatedly jumping off the DJ decks.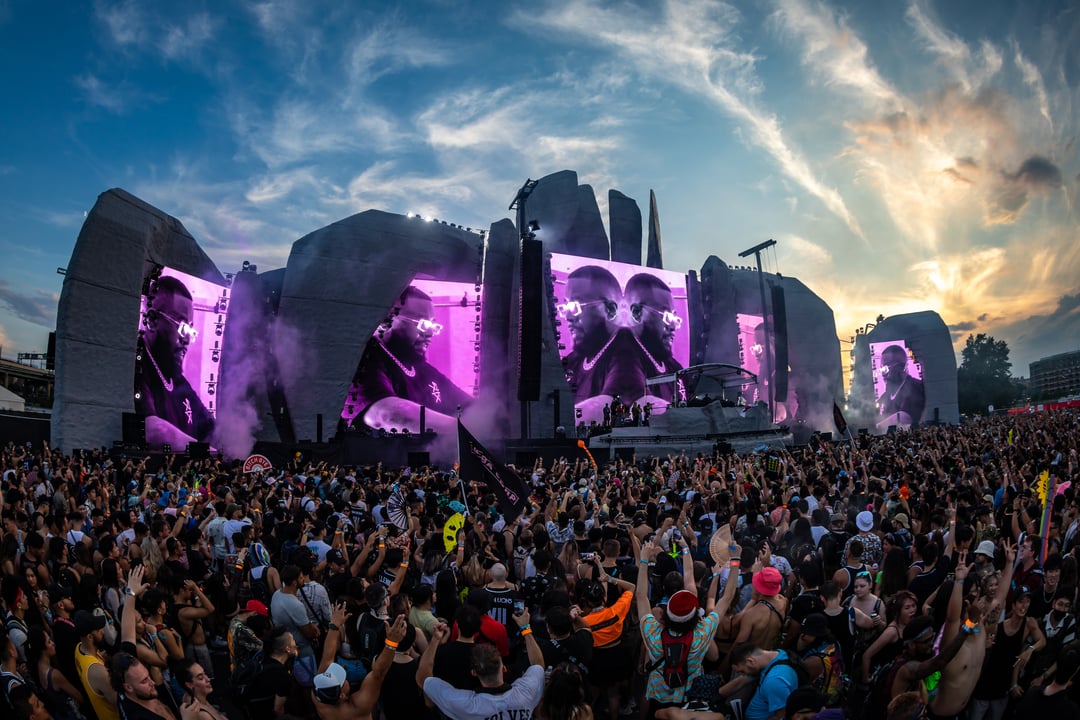 I ended off the festival on the third and final day by watching the queen of bass CloZee shutdown her very own Odyzey curated stage. The stage featured the incredible talents Mersiv, Inzo, Wreckno, Tripp St, Rome In Silver, sumthin sumthin, NotLö, Redrum, Canvas and more. I had never seen CloZee perform before and I was not disappointed at all. The fluidity of the mixing, the song selection, and visuals were so in conjunction with each other artistic aspect that the entire set felt like one cohesive journey. CloZee's visuals were one of the most beautiful LED displays I had ever witnessed. They are fast pacing, psychedelic and unique in their own right.
In addition to all of the amazing acts that performed over Labor Day weekend at the festival. Electric Zoo's after parties hosted across various event spaces in New York including the Brooklyn Mirage, Kings Hall, Marquee, Webster Hall, and Lavo all featured intimate experiences from some of the most creative budding talents in electronic music. One highlight after party I attended was on the last day of the weekend. Watching sumthin sumthin play b2b with Rome In Silver at CloZee's afterparty in Kings Hall whom both dressed up In white bathrobes with sunglasses stole the night for the most intriguing after party set.
Image credit via: ALIVE Coverage for Electric Zoo Festival
This article was first published on Your EDM. Source: Electric Zoo's Top 5 Performances From 2022