Berlin nightlife icon Sven Marquardt has announced his DISTURBING BEAUTY New York Art Week photo exhibition at ArtsDistrict Brooklyn May 18-21. In collaboration with New York nightlife impresarios Teksupport, DISTURBING BEAUTY will see the Berlin based photographer exhibit a selection of his first photo works captured in 1980s East Berlin, which will be presented by Galerie Deschler. The opening event on May 18 will see performances from a selection of noteworthy house and techno artists, including Joris Voorn. In cooperation with visual artist Tavy Hornbrook, Marquardt shows on this special evening over 100 visuals as video art and creates a digital experience by letting images and sound flow together.
In Sven's own words, "For more than thirty years, club culture has determined both my life—as a curator of countless nights—and, of course, my life as a photographer. In a city in transition after the wild eighties and the fall of the Berlin Wall, I had for the first time put my camera aside. It was at the end of the 1990s that my camera again became a stylistic device for expressing our attitude towards life. Berlin has always been the setting as well as the inspiration for my pictures and projects.
"Since 2010, my exhibition projects have been traveling, and they have occasionally been created in collaboration with musicians. Starting in 2018, residencies followed in Belgrade, Sydney and then, in 2022, in New York City. For me, New York is rough and photogenic = 'sexy' 24/7. Club culture is always to some extent 'RIOT,' unadjusted and, above all, free."
The DISTURBING BEAUTY exhibition will be on view from May 18-21 at the Gallery at ArtsDistrict Brooklyn, with hours of 3pm-9pm. The opening event on May 18th will run from 10pm-5am.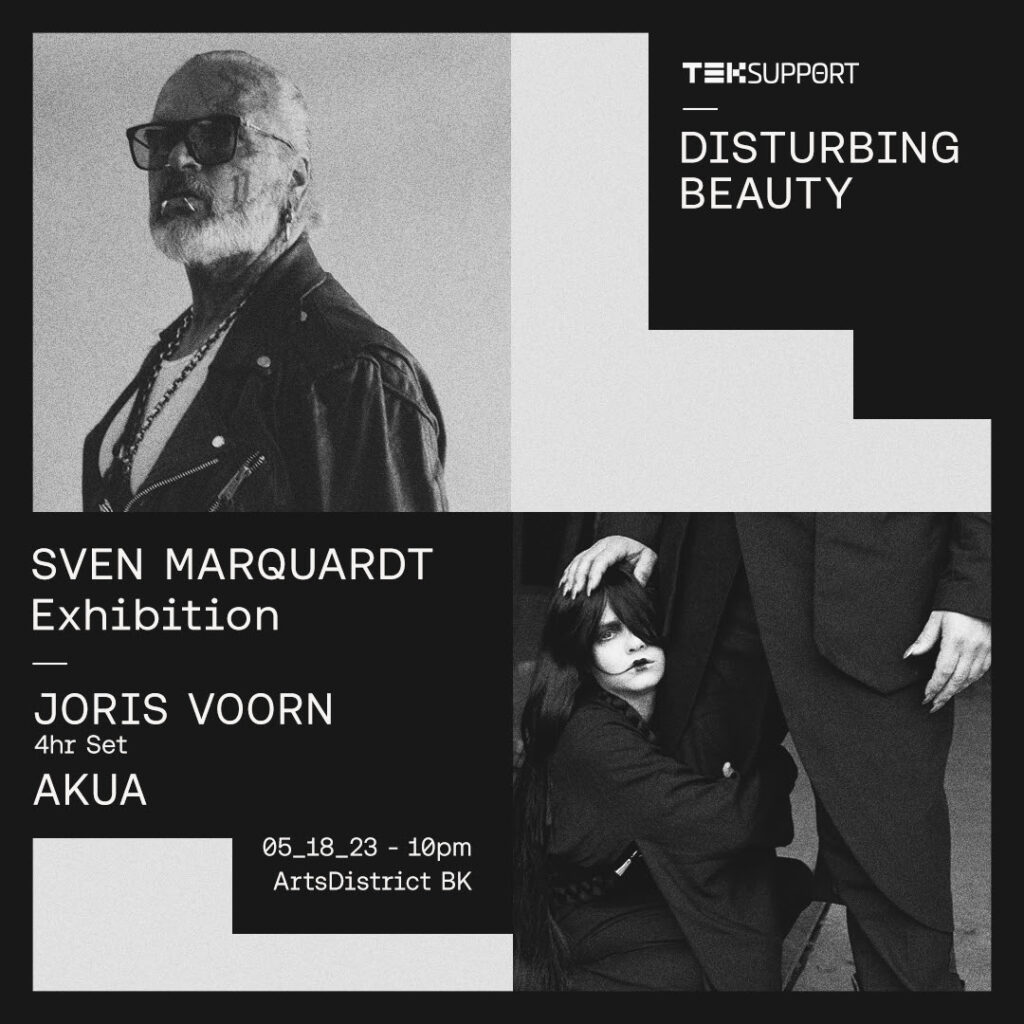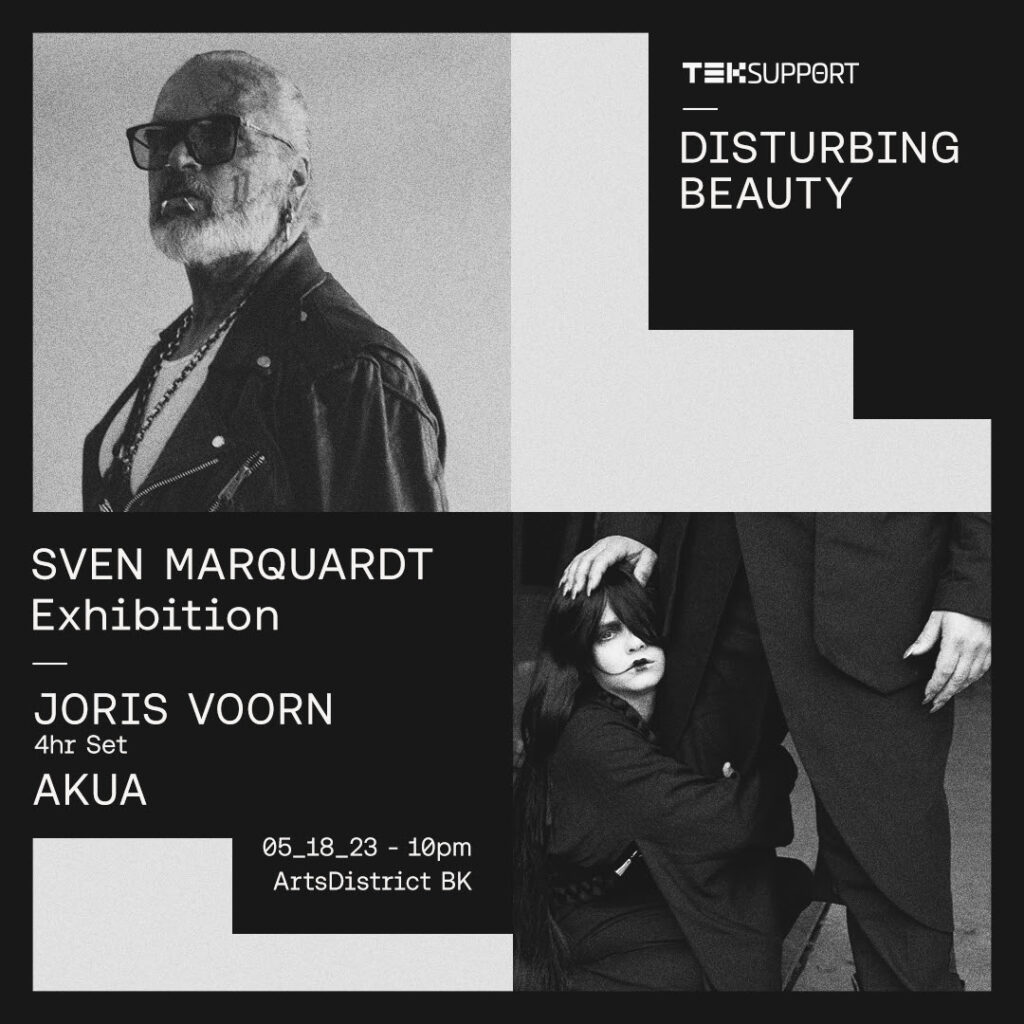 This article was first published on Your EDM. Source: Berghain Bouncer Sven Marquardt brings photo exhibit to NY Art Week